We are very excited to announce Krishna Catering's big move to Farmington Hills! We appreciate all of our loyal customers for the last 22 years and can't wait for everyone to join us at the new location.

The Garden City location will be permanently closed on Sunday, July 24th after our farewell lunch buffet.

The Farmington Hills location will have its grand opening on Tuesday, August 2nd. New location will be at:

29206 Orchard Lake Road, Farmington Hills MI,48334

(On Orchard Lake just South of 13 Mile)

Same great food, same great service, brand new look!
- newly renovated building with an elegant dining room
- beautiful meeting room available for private parties
- outdoor patio seating
- online ordering (get a text when your food is ready) AND drive-thru pick up
- freshly made frozen yogurt on menu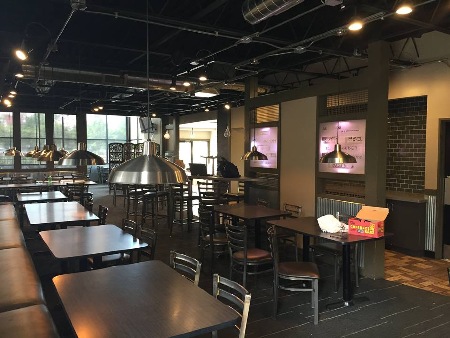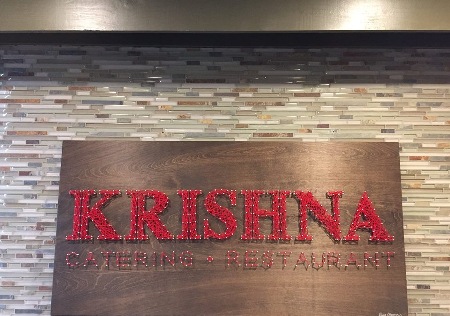 Welcome to Krishna Catering & Restaurant. We serve a wide range of vegetarian food, including North & South Indian, Gujarati, Punjabi, and Chinese Fusion dishes.

Krishna Catering & Restaurant was established in 1994 by Manu and Ila Patel. The restaurant grew from their love of cooking at home and at the temple. As years passed, Ila began to develop a passion for experimenting with many Indian dishes. As her cooking gained popularity amongst friends, our business came to life. As years have passed, many dishes have been added and reformed to enhance customer experiences. Stop by to enjoy a home cooked meal with friends and family!

Media
Featured on Fox 2 Morning News show in a Cooking Segment

Awards
2015 - Best Malai Kofta - 2015 Flavors of India Festival
2012 - #2 Best Vegetarian Restaurant - WDIV Vote 4 The Best
2012 - #1 Best Vegetarian Restaurant - Detroit A List
2011 - #2 Best Indian Restaurant - Detroit A List
2009 - #1 Best Vegetarian Restaurant - WDIV Vote 4 The Best

We thank our customers for their loyal support over the years. We could not have made it this far without you!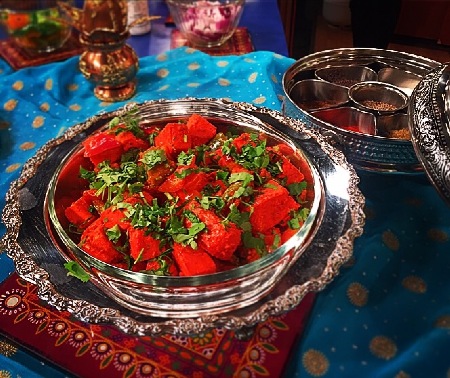 $5.99 Tuesday All-You-Can-Eat Buffet

Don't miss out on the best deal in town. Great choice for a delicious, quick, and unbelievably affordable lunch out with co-workers. See the buffet for yourself:

Daily Specials

Tuesday
LUNCH BUFFET - $5.99

Wednesday
PAV BHAJI - $4.50

Thursday
MASALA DOSA - $5.99

Friday
CHHOLE BHATURE - $4.50

Saturday
IDLI OR VADA SAMBHAR - $4.00