Krishna Catering has a selection of high quality disposable plates and bowls that are a necessity for Indian meals! You'll never have to worry about all the sabji's, daals, and chutneys running into each other in the flat standard dinner plates - now every item has its own compartment! These plates and bowls are very sturdy and won't bend even while carrying a full plate of hot food. These also make cleaning up after your party very easy since they are disposable.

Discounts are available on disposables when Catering through us for the event as well! Ask a catering consultant for details.


9 Compartment Metalized Plate, Bowl (6oz) and Spoon
These metalized plastic trays bring a real wow factor to any event! These look like real metal thaali's with all the convenience of easy clean up and your guests will not even notice that they are eating out of a disposable plate! These are very elegant and fit right in at formal halls.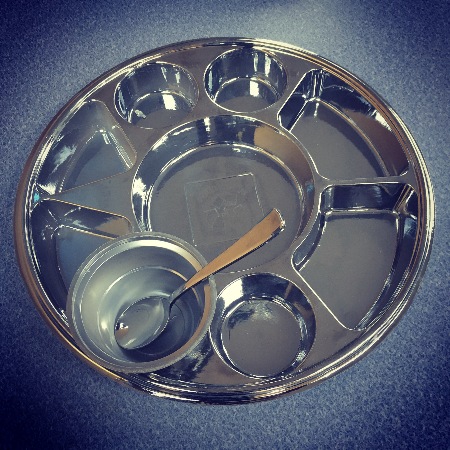 LIMITED AVAILABILITY - Call For Pricing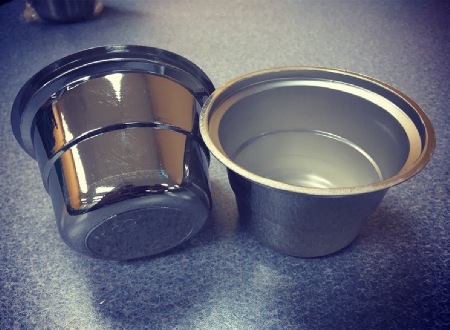 9 Compartment White Plastic Plate and Bowl (6oz)
A classic choice for any party. The high quality material will not bend or feel flimsy even with a full plate of hot food. The 6oz bowl fits inside the round compartments to take care of any soups or even liquid desserts on the menu.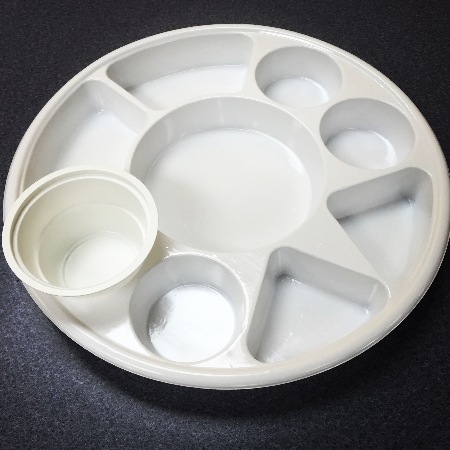 LIMITED AVAILABILITY - Call For Pricing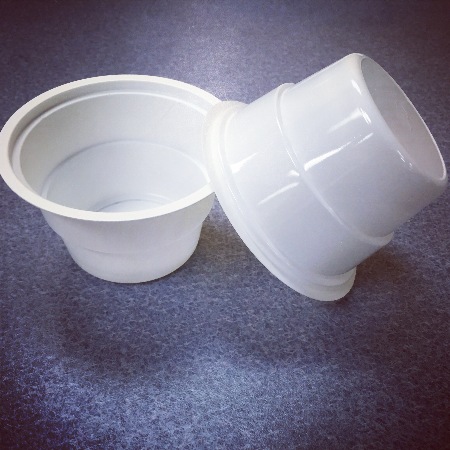 7 Compartment White Plastic Plate
Same great feel as the other plates, but with fewer and larger compartments. Good for simple menus with fewer varieties and a bit cheaper than our other options.The same 6oz White Plastic Bowl fits into this plate as well.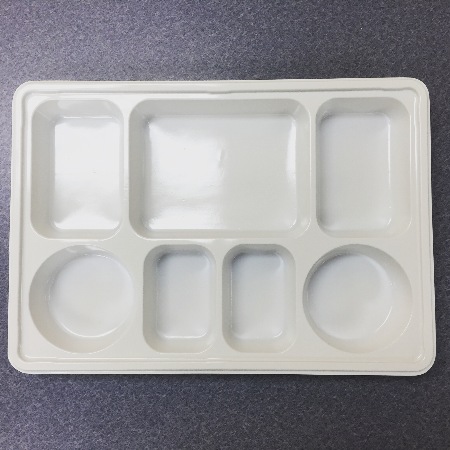 LIMITED AVAILABILITY - Call For Pricing